Model description
The general dynamics of the model of spiking neurons is defined by the following ODE.

wherein the constant parameters are given by
,

,

,

,

,

and

. The values of

,
are reset to
and

respectively when

.
Reachability setting
We consider the initial set defined by

,

.
Result
The following figures show an overapproximation computed by Flow* for the time horizon

.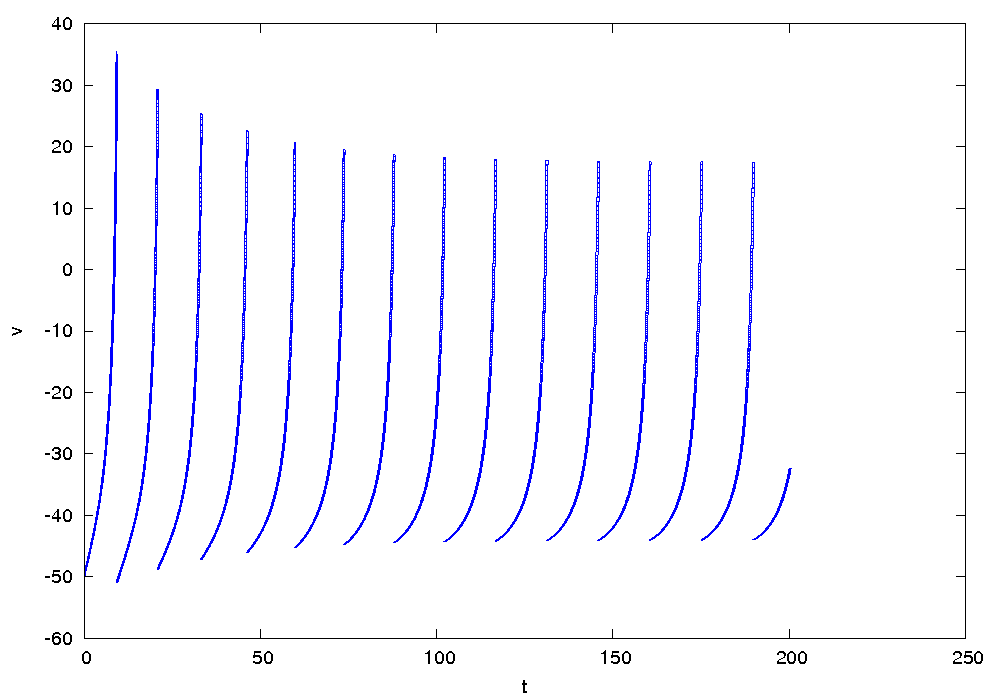 References
[1] E. Izhikevich.
Dynamical Systems in Neuroscience: The Geometry of Excitability and Bursting.
The MIT Press, 2010.