Download
Model description
The dynamics of the lac operon model presented in [1] is defined by the following ODE.
wherein the constants are given by

Reachability settings
We consider the initial set

.
Results
The following figure shows an overapproximation computed by Flow* for the time horizon
: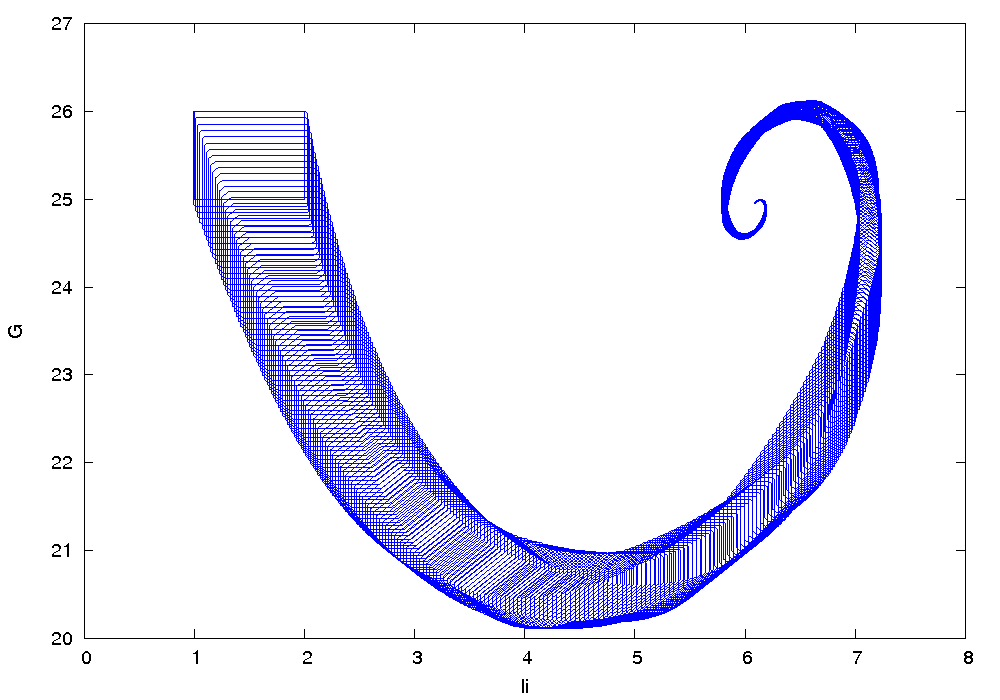 References
[1] E. Klipp, R. Herwig, A. Kowald, C. Wierling, H. Lehrach.
Systems Biology in Practice: Concepts, Implementation and Application.
Wiley-Blackwell, 2005.