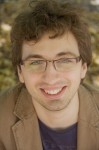 Email

gereon.kremer at cs.rwth-aachen.de

Phone

+49 241 80 21243

Address

Room 4228
Ahornstraße 55
D-52074 Aachen
Research Interests
SMT solving
Nonlinear real arithmetic
Cylindrical Algebraic Decomposition
Integer arithmetic
Teaching
2021
[bibtex] [issue]
Erika Ábrahám, James H. Davenport, Matthew England, Gereon Kremer. Deciding the consistency of non-linear real arithmetic constraints with a conflict driven search using cylindrical algebraic coverings, Journal of Logical and Algebraic Methods in Programming 119, pages 100633, Elsevier Science, 2021.
2018
[bibtex] [issue]
Gereon Kremer, Erika Ábrahám. Modular strategic SMT solving with SMT-RAT, Acta Universitatis Sapientiae / Informatica 10 (1), pages 5-25, De Gruyter Open, 2018.
[bibtex] [issue]
Rebecca Haehn, Gereon Kremer, Erika Ábrahám. Evaluation of Equational Constraints for CAD in SMT Solving, 3. Workshop on Satisfiability Checking and Symbolic Computation co-located with Federated Logic Conference (SC-Square 2018), Volume 2189 of CEUR Workshop Proceedings, [19]-32, RWTH Aachen, 2018.